Blind's Warehouse Conversion into Creative Office Space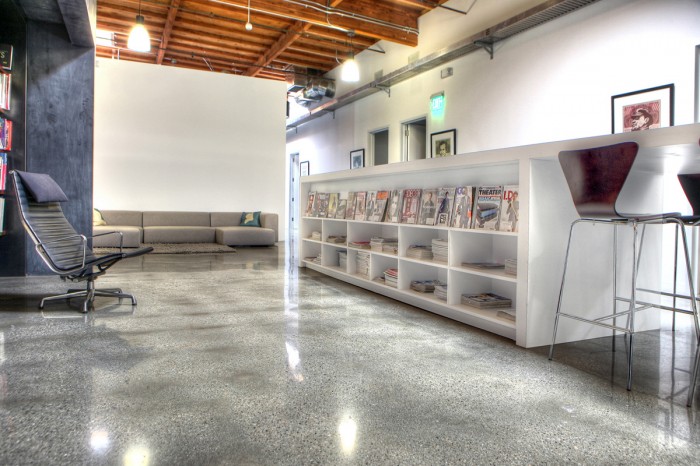 http://officesnapshots.com/2014/07/24/blinds-santa-monica-design-studio-shubin-donaldson/
In what's become a classic tale of warehouse conversion to creative office, multi-disciplinary design firm Blind's space in Santa Monica displays how effective this trend can be. Increasingly, companies depend on their office space to showcase who they are, establish the optimal culture and efficient layout, and utilize that to attract and retain top talent. That's why working with professionals who "get it" can be so vital to the growth and sustainable success of companies these days. Some people are good at showing space, while others can take it the next step by helping you create the optimal vision.
Shubin Donalson was the architect on this project and said the following to describe it: A playful yet sophisticated composition of materials, textures, and styles describes a dynamic architectural proxy for the inspired energy of this motion graphics firm. The conversion of a non-descript two level storage warehouse into a modern creative office space nurtures a dialogue between compliment and contrast, mixing historical ornament with simple/strong material expression and irreducible detail.
The entry sequence is initiated by the insertion of a warm Ipe wood-lined portico leading to a darkly rendered upper level lobby where lace patterned panels and molding coincide in juxtaposition to polished concrete and blackened steel plate.
These formal and material relationships characterize, stimulate, and foster the willful and innovative thought occurring within.
*Shared by Jeff Vertun